YOUR INSPECTION TRIP
FUTURAMA Marbella & Costa del Sol
We realise that often you may need to visit the Costa del Sol a few times before you can find the perfect property. We can help you save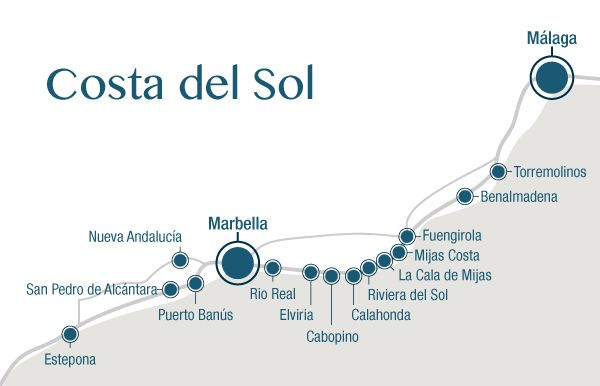 time and provide you with an effortless and satisfying trip. We have access to virtually all the properties on the Costa del Sol through a network of over 300 agents and through our close relationships with banks.
If you are planning to visit Marbella and the Costa del Sol area to view properties FUTURAMA provides you with the best solution to find your dream home. We will show you the best properties available in the areas that interest you seeing a selection of properties first hand that match your needs, expectations and special requirements.
Our FUTURAMA Marbella & Costa del Sol Property Inspection Trips include:
Free airport collection & drop off by a Futurama member of staff.

Hotel discount on the best prices of the day, prearranged by Futurama

On your arrival at the airport, the company executive that has been in contact with you, will normally collect you and will drive you to a local hotel for a short rest before starting your trip.

Viewing the local areas, including information on the best locations.

Any legal questions answered, (by an independent lawyer if required).

Help opening bank accounts and applying for NIE numbers.

Mortgage advice (by a qualified banking professional).

Introduction to lawyers and solicitors that speak your language if required.
Always remember that a viewing trip is to be informative and above all be enjoyed as there is so much to see, learn and experience and there's no obligation to buy. We know that the average inspection trip with FUTURAMA Marbella & Costa del Sol offers our clients the opportunity to buy high quality property.

Contact us to arrange your Property Inspection Trip.