SELLERS GUIDE
1. INTRODUCTION
2. SELLING YOUR PROPERTY
3. TAX ADVANTAGES FOR RESIDENTS
4. NEW ANDALUSIAN DECREE ON REAL ESTATE
5. IMPORTANT CONSIDERATIONS FOR SELLING A HOME
1. INTRODUCTION
When it's time to sell your property in Marbella you must consider the best options available to you. If you decide to use a real estate agent you must feel comfortable that the company you choose to represent you will work in your interest to find a buyer efficiently and professionally and to achieve the best price acceptable to you.
At FUTURAMA Marbella & Costa del Sol we like to give a personal service to villas, townhouses and apartments that we list and can offer special marketing advice to sellers in order to increase their potential to sell.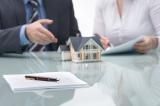 There are documents that we require by Spanish law in order for us to list your property so please be aware and if you do not have these document to hand then please make arrangements to do so.
· A current copy of a Nota Simple from the land registry office.
· A copy of your last annual payment of the IBI "Impuesto sobre Bienes Inmuebles", (local authority rates). IBI has to be paid annually at the Patronato de Recaudacion offices of your local Ayuntamiento (Town Hall).
· An energy certificate. (This only needed once you have a buyer and is required to be produced at the completion of the sale).
The seller is responsible for paying the commission of the real estate agent. On the Costa del Sol the normal commission rate is 5% plus IVA.
The seller is also obliged to pay the "Plus Valia" municipal tax which is based on the increase in the value of the land since it was last sold. It is important have the information on this tax before negotiations are completed on the sale as this tax in certain areas can be quite considerable. Ask your lawyer to check this before you have agreed the price as this may influence the agreed purchase price.
As from 1st January 2013 proof of payment for the "Plus Valia" tax must be provided in order to register the sale of new ownership at the land registry.
I you would like FUTURAMA Marbella & Costa del Sol to list your property then please contact us on the form by clicking on Do you want to sell? in order to make an appointment for us to visit your property.
The information given in this guide is for information purposes only and not be taken as legal advice which must be sought.
2. SELLING YOUR PROPERTY
When you find a buyer for your property, you will first receive a reservation fee, at which time you must take the property off the market. The private purchase contract is then signed within a specified time frame and you will receive a full 10% deposit on signature of the contract. The private purchase contract will stipulate all the terms and conditions of the sale, including the final date by which the balance of the sales price must be paid and title deeds signed before the notary public.

3% TAX RETENTION for a non-resident vendor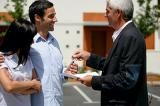 Up until January 1, 2007, all buyers of Spanish property from non-resident owners were required to withhold 5% of the total purchase price and pay it to the Spanish tax authorities due to the non-resident seller's capital gains tax liability. The new law has cut this retention to 3%. Non-resident sellers and persons who buy from non-resident owners must remember that they are required to make this retention and declare it to the tax authorities by filing tax form 211. If they do not do this, the tax authorities can charge the retention to the property itself.
As a seller, once the sale has been completed, you will therefore need to file your capital gains tax form 212, indicating the capital gain payable, within 30 days of the sale taking place. Should this amount exceed the 3% deposit, then you will be entitled to a refund of the difference, or alternatively if the capital gains tax is more, you must pay the difference within the 30 days.
CAPITAL GAINS TAX
Since 2015, a non-resident owner pays 20% of the profit made when selling a Spanish property. The resident owner's capital gains tax has been reduced to 20% from 0 to 6,000 euros of gain, 22% from 6,000 euros to 50,000 euros and 24% from 50,000 euros onwards. Until January 1, 2007, all buyers of Spanish property from non-resident owners were required to withhold 5% of the total purchase price and pay it to the Spanish tax authorities because of the non-resident seller's capital gains tax liability. The new law has cut this retention to 3%. Non-resident sellers and persons who buy from non-resident owners must remember that they are required to make this retention and declare it to the tax authorities. If they do not do so, the tax authorities can charge it to the property itself.
As a vendor, you will need to file capital gains tax form 211 on which the non-resident declares his capital gain or loss when he sells his Spanish property. On this form the non-resident seller applies for a refund, if the deposit of 3% is greater than the tax, or makes an extra payment, if the deposit is less that the tax due.
3.TAX ADVANTAGES FOR RESIDENTS
Foreigners sometimes believe that taking out an official residence permit in Spain will cost more money and expose them to Spanish taxes which non-residents can avoid. The reverse is actually true. The resident property owner has a number of tax advantages over the non-resident.
EXEMPTION FROM CAPITAL GAINS TAX
(Under the following circumstances)
Residents over 65
An official resident of Spain aged 65 or more who has lived in a principle residence for three years is not subject to CGT when selling the residence. If you are 65 or over and hold a Spanish residence permit or the EU certificate of registration, you can buy a principal residence this year, live in for three years and sell it on with no capital gains tax to pay.
Residents reinvesting profits in a new home
An official resident of Spain who reinvests all the proceeds of a house sale in the purchase of another Spanish residence as a principal residence will have complete relief from CGT. If a portion of the total amount of the house sale is used, a percentage of relief up to the amount invested will be granted. However, the seller must have lived in the home for three years to qualify.
Holders of usufruct
These are people who have the right to live in a property until their death. A person of 65 or older who has a contract with a company to sell a principle residence in exchange for a lifetime right to inhabit the property and a monthly stipend will not be subject to tax. This makes such deals to turn home ownership into lifetime income more attractive for older persons of modest means. The right to inhabit the property is called "usufructo".
3% RETENTION NOT APPLICABLE
If you are a resident and you sell your property, you are not subject to having 3% of the total purchase price withheld and deposited with Spain's tax authorities as a guarantee against your capital gains tax liability. Also, any tax payable on the sale will not be due until the following year. A non-resident must however declare and pay within 30 days.
95% REDUCTION IN INHERITANCE TAX
Official residents of Spain who leave their principle residence to a wife or to children, who are also official residents, may be eligible for a 95% reduction in their tax base under the national law. This is 99.9% in Andalusia.
LONG-TERM OWNERS
Long-term owners are no longer exempt from capital gains tax when they sell their Spanish property. Until 2007, owners who bought before December 31, 1986 were able to apply a reduction factor and had no capital gains tax at all.
This total exemption was cancelled with effect of January 20, 2006. Now the long-term owners are also required to pay this tax. The original reduction is still in force, so they will pay only for the percentage of profits generated after January 20, 2006; however, they must pay something.
The long-term owners applied a reduction factor of 11.11% per year of ownership, i.e. after 10 years; they had no capital gains tax at all. This reduction factor was cancelled in 1996 so that only those who owned their property for 10 years before 1996 had a total exemption. Buyers between 1986 and 1994 had partial reductions. Even when the factor was cancelled, the early buyers retained their right to exemption.
They retain their reductions up to January 20, 2006. After that they face capital gains tax of 21% on the portion of their profits generated after January 20.
All sellers, both resident and non-resident, still have the right to use the inflation correction factor which helps to reduce their taxable profit.
4.NEW ANDALUSIAN DECREE ON REAL ESTATE
The Andalusian government enacted the Decree 218/05 to support consumers in buying and selling properties. Briefly, the decree imposes the obligation on real estate agents to have one "data sheet" for each property on their books which must include the following data (Article 10) which you as the vendor must make available to the estate agent: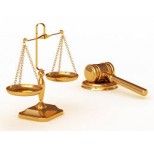 1. 1. Address of the property.
2. 2. General description of the property and of the building or development.
3. 3. Price of the property.
4. 4. Owner, land registry charges or encumbrances, possible rights of way, residential
and constructed size, i.e. all of these backed up by a recent (no older than 3 months) land registry "nota simple".
5. 5. Date of construction, if available.
6. 6. Percentage of the communal elements allocated to the property.
7. 7. Note of the presence of electricity, water, and tele- phone or gas supplies.
8. 8. When visiting the property, there is a period of time during which the buyer will be able to
process the required paperwork for completion.
9. 9. Declaration as to whether the vendor can or cannot provide the following documentation: copy of by-laws of the community of owners, certificate indicating that there are no debts with the community, available insurances and guarantees, the property book (only provided by developers).
10. Certificate proving that council tax IBI is paid up to date.
Article 12 provides for a mandatory document containing the right of the consumer to be given a copy of the property data sheet in Spanish.
Articles 14 and 15 relate to enforcement of the obligations and to the fines imposed in the event of non-compliance, ranging from 200 to 5,000 euros (pursuant to articles 71.4 LEY 13/2003, DE 17 DE DICIEMBRE, DE DEFENSA Y PROTECCION DE LOS CONSUMIDORES Y USUARIOS DE ANDALUCIA). Contraventions which are considered "serious" may be subject to higher fines (5,000 to 30,000 euros) if the agent has deliberately or negligently ignored the obligations, repeats the offence (which is therefore considered habitual) or if such non-compliance affects a large portion of the market.
With respect to developers, it must be remembered that failure to guarantee down payments is subject to a fine of 5,001 euros to 30,000 euros, depending on the size and gravity of the offence but fines can be as high as 30,001 to 400,000 euros.
NON-RESIDENT CERTIFICATE
This may be required by the buyer, not by you as the vendor. If the buyer is non-resident and the form of payment is not via a bank cheque which identifies the buyer, as the issuer, and the issuing bank, the buyer must in advance obtain a certificate of non-residence from the Spanish Ministry of the Interior; it can take up to two months for this certificate to be issued.
If payment takes place abroad, by transfer from the buyer's account in the UK to your account in the UK, this is perfectly legal, but it offers the Spanish tax authorities no control over the transaction for documentation purposes. The tax authorities therefore require the certificate with full details of the buyer and vendor and their respective banks outside Spain.
If the buyer pays through a Spanish bank, a certificate of conversion of the respective currency into euros for the property purchase will have been issued, and the transaction will have Spanish documentation. If the sale takes place in pounds sterling or in any other currency outside Spain, this is also perfectly legal and acceptable as long as the cheque is presented when the deal is completed before the Spanish notary.
INCOME TAX DECLARATION
As a non-resident vendor you will normally be requested to submit the form 210 in which you have declared and paid property owner's income tax as well as the Spanish wealth tax each year. The buyer may also ask to see the form 210 in which the imputed income tax has been declared. If your annual non-resident tax declarations are not up to date, these taxes may be deducted from the 3% retention amount by the tax authorities.
TAXES AND FEES
As the vendor, the only tax that you may be liable for is the local "plusvalia" tax. However, you can negotiate for this tax to be paid by the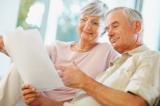 buyer. All other costs related to the sale, for example the transfer tax ITP, notary fees and land registry fees are payable by the buyer.
Other costs, however, may include legal fees and estate agent's fees.
5.IMPORTANT CONSIDERATIONS FOR SELLING A HOME
ESTABLISHING AN ASKING PRICE
The most important thing to establish is a 'sales strategy', at the heart of which is the asking price. In other words, if you ask too much for your property, people will not even bother to view and it will linger unseen. Ask too little for your property, and you are potentially throwing away money.
Sales strategy asking price
The most important thing to establish is a 'sales strategy', at the heart of which is the asking price. In other words, if you ask too much for your property, people will not even bother to view and it will linger unseen. Ask too little for your property, and you are potentially throwing away money. Do not opt for the figure you would like to hear, find out the true market value.
Fix one sole asking price and negotiation room
If you intend to use agents to market property we recommend fixing one sole asking price for the property, inclusive of commission. This will avoid having the property marked at several different prices, leading to confusion among potential buyers.
With the help of your agent we recommend pricing the property taking into consideration not only similar asking prices, but also prices at which similar properties have actually sold. Many buyers are very knowledgeable today and will recognize a realistically-priced property, but bear in mind that few will want to pay the full asking price, so leave some room for negotiation.
Commission Rates
The standard agency fee in a resort area such as Marbella is 5% plus VAT, which covers the marketing, promotion, and listing of properties and the arranging of viewings, follow-up with prospective buyers, property searches, providing background information and support throughout the buying process and beyond. Agents don't give keys out to clients, they always show properties personally and they will spend a great deal of time in their efforts to find the right buyer.
OTHER TIPS FOR SELLING YOUR HOME:
Your property should be presented in its best light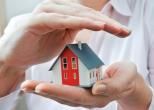 First impressions count. When agents take clients to view your property, ensure that curtains and shutters are open to let lots of light flood the property.
Check your agent's website to see how your property is presented, in terms of the photographs, the description and the accuracy of the information provided.
While photography should be representative, it should also present your property as well as it can, enthusing potential buyers. To stand out from the crowd you may need professional images, especially indoors.
If there are any small repairs or repainting that would enhance the overall appeal of the property, it's well worth getting this work done now to eliminate any small 'objection factors'. Also, make sure your home is spotless for photography and viewings alike, and you will instantly create a favourable impression.
Get your main agent to put up their 'For Sale' sign
This always results in enquiries. Many potential buyers drive around different residential areas before going to an agent. Without a sign, they wouldn't know your property is for sale. Not allowing a sign to be placed is to block one of the many proven paths for reaching the market place. Our experience is that signs still help significantly in selling properties.
Facilitate viewings on as short a notice as possible
If you leave your keys with a neighbour who plays golf three times a week, you are losing a vital chance to show the property at the client's convenience. Bear in mind that the first properties that agents tend to show are the ones for which they have the keys. Properties that need appointments to be set up in advance will generally be shown less.
Taxes
Make sure that you are fully aware of your tax obligations when you put your property on the market. Meet with your lawyer and tax advisor, and find out your options to ensure there are no surprises when you enter into negotiations to sell.
Negotiating a sale
Let your agent form a team with you in handling negotiations, checking points with your lawyer and tax advisor when necessary. This is your agent's job and one of the reasons you pay the agency's fee, and experienced real estate professionals are generally far better at negotiating the commercial points of a deal than lawyers. Once this is accomplished, your lawyer should take the lead role (in coordination with your agent when necessary), draft the sales contract and supervise the eventual completion of the sale.
If you are frequently travelling, it can often make sense to leave a Power of Attorney enabling your lawyer to sign a private contract on your written instructions. You can negotiate the details of the sale with your agent by telephone and email, and your lawyer can then take the 'first step' towards the sale by signing a private contract without delay.
Points to consider when a negotiation is taking place
Is the buyer expecting a counter offer from you or has he or she given you a one-and-only, take-it-or-leave-it offer? Do they have other properties in mind? Is their offer a fair one? Are all details included in the offer – price, target contract date, deposit, completion date, and precise understanding of what is included in the sale in the form of fixtures, fittings and furniture, etc.? All these items should be agreed upon at the outset before lawyers are instructed.
Don't allow yourself to be pressured by your agent or anyone else to accept an offer! A good agent will simply point out your options and offer advice based on his experience, but once you decide to proceed it is good not to waste time and risk losing the buyer.
In summary, selling a property can be as easy or as complicated as any task involving one's personal affairs. Competent, honest, professional help from agents, lawyers and tax advisors can go a long way to help you manage your sale objectively and easily.
NOTA:
FUTURAMA Marbella & Costa del Sol considers the above information to be current and accurate at the time of writing, but it is nevertheless by its very nature abbreviated and intended to serve only as a guide and subject to errors or omissions. The information given in this guide is for information purposes only and not be taken as legal advice which must be sought.