PROPERTY VALUATIONS
You may have an idea of what your property is worth however as is often the case the seller may think his/her property is worth more than the current market price.
Having a good grasp of the local property market and being able to determine what, using our experience, a property should be priced at and what it might sell for is an essential part of our business and FUTURAMA Marbella & Costal del Sol, as well as most agencies, performs this service free of charge.
The agent who visits your property to give advice will take into account many factors before giving you an indication of the value. He/she will base his recommendation which on the size of the plot/ land, the construction size, the condition of the property, the area it is located, the replacement value of the property and any other factors plus or minus that seem to be relevant. He/she will try to establish the price of comparable properties that have been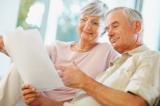 sold in that particular area in the last four months and will come up with a price. The owner must then take into consideration the real estate agents fees and also an amount that the buyer may want to negotiate. This will then achieve an asking price.
If you find that the agents price and the price that you thought is wrong then it is a good idea to employ and independent valuer who will give you an official valuation. This may cost a few hundred euros but it will give peace of mind that you are selling at the correct price if you are in doubt.
Be aware that if you price your property too high this can put off potential viewings and the longer the property is on the market the more difficult it will become to sell.
Please see further information for sellers by clicking on SELLERS GUIDE (SERVICES).