PROPERTY MANAGEMENT SERVICE
You may need help with maintenance.

Overseas properties are not occupied all the time and therefore require supervision.
Maintaining a property is one of the most stressful tasks for homeowners.
You use your property several times a year.

You wouldn't leave your home in your home country unattended for months at a time and the same applies to your home in Spain.
It's all well and good having a home in Southern Spain, in fact, you couldn't have a more enjoyable and better investment, but who is going to look after it when you are not there? It's like owning property anywhere in the world, there are always little things that need care and attention. And that's where we come in.
As part of our complete after sales service FUTURAMA Marbella & Costa del Sol are pleased to offer our clients the services of our Property Management Services. Dedicated to the management of Spanish homes for overseas property owners we provide a 'hands on' service which can be tailor-made to meet all individual needs.
Our Property Management Services include the following:
- Key Holding.
- Inspection of your property every 2 weeks: check all doors, windows, alarm system, and check whether there are damp problems or problems with insects. Water pipes run through. Ventilating of all rooms.
- Arrange cleaners and laundry.
- Arrange gardeners and pool maintenance.
- Arrange technicians such as electricians, plumber, and TV and satellite technician.
- Arrange other technicians for kitchen appliances such as washing machine, dish washer or for air conditioning and heating.
- Arrange other repairs and maintenance with painters or builders.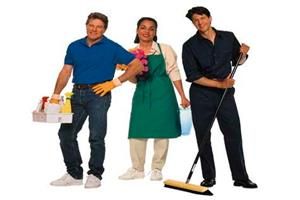 - Arrange pest control.
- Emergency Property Inspections in accordance to bad weather conditions.
- Arrange insurance policies.
- Supervision and management of maintenance work.
- Arrange welcome packs for your refrigerator upon your arrival.
- Organisation for cleaning before or after your stay (Same for your tenants)
- Receive furniture and shopping on your behalf in your absence.
- Check your post box in your absence.
- Arrange connection of electricity and water and other utilities.
- Payment of your electricity and water bills and any other bills if required.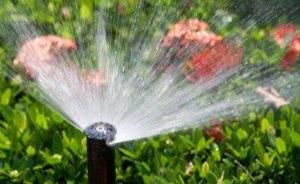 - Collect rent from tennants.
- Point of contact for alarm companies.
- Arrange locksmith.
- Arrange babysitting.
- Arrange internet and telephone connections.
- Arrange private staff such as cook or waiters.
- Airport pick-up.
- Car hire.
- Restaurant and Hotel reservations.
- Golf reservations.
- We may undertake any other service you require. Just let us know what you need.
Apart from these services, you will find that when you own a property in Spain situations may arise which you are not familiar with.
These situations may be with the local authorities, with the telephone or electricity company, your community or even with your gardener or cleaner.
Our principal focus is to provide the best holiday experience on the market and eliminate home ownership worry. We truly want you to enjoy all the financial and social benefits from owning a home in Marbella and on other areas of the Costa del Sol.
Add to these the benefits of knowing your bills are always paid on time and any guests are given all our help and assistance to enjoy their stay in your home and you will start to see the importance of on-site representation.
If you are interested in our Property Management Service and would like us tu give you a price for managing your property please click on DO YOU WANT TO SELL OR RENT , fill in the included form and send it to us.