NEW-OFF PLAN
We work together with the major developers in the area to offer you the best choices available at the time. Many developers have reduced their original prices by 30% and some offer interesting mortgage options of up to 100% financing.
A new development property is a one of the more popular ways to buy a property in Costa del Sol. Due to the great choice of new development that has been constructed over the past years up and down our alluring Coast line, many developers have now adjusted to changing circumstances and are offering great deals to stimulate the high demand.
Off-plan Villas and apartments
There are many benefits, both short and long-term, of investing in off-plan villas and apartments in Marbella area and on other areas of the Costa del Sol between Benalmadena Costa and Estepona. Firstly, by investing early, you have the option of picking the apartment or villa you prefer. When you secure your off-plan apartment or villa, you also have the opportunity to make it your own by choosing the finishing touches, such as colour schemes, fixtures, fittings and sometimes the configuration. Then upon completion you will own a brand new property built in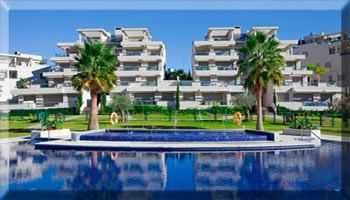 adherence to the latest building regulations and finished to your specifications, with the necessary bank guarantees in place.
Secondly, there is the financial aspect. Purchasing off-plan villas or apartments offers extremely favourable payment terms. The first stage requires a reservation deposit of around 6,000€, followed by a down payment of approximately 25 per cent. You only pay the remaining 75 per cent upon completion, thereby giving you around 2 years (the length of time before the property is ready to for you to take possession) grace to get your finances in place. This makes owning a luxury villa or apartment in Benahavis, Marbella or the New Golden Mile, much more attainable. It's a win-win opportunity: off-plan villas and apartments not only deliver a brand new property finished to your taste, they also allow you the opportunity to pay in stages and are considered to be an extremely shrewd investment with excellent potential for capital growth.
Contemporary properties on the Costa del Sol
If you're considering buying a contemporary property on the Costa del Sol you're in good company. The demand for stylish contemporary properties with minimal modern lines – both villas and apartments - is at an all-time high, particularly in Marbella where demand virtually outstrips supply. There is a definite trend towards newly built contemporary architecture on the Costa del Sol, especially at the luxury end of the market such as beachfront villas in Marbella, as these types of homes offer a combination of the latest smart home technology, state of the art conveniences and exceptional finishes, thereby creating the ultimate modern living space.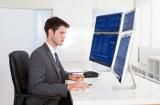 Contemporary properties on the Costa del Sol not only make a statement, they also deliver attractive energy efficient homes that adhere to the latest building regulations. Modern property developers pay particular attention to how contemporary properties sit within a plot and the relationship between the indoors and outside. Thereby ensuring the optimum convenience, style and of course taking advantage of the Costa del Sol's incredible coastal mountain, sea and golf views.
Note: By clicking on BUYERS GUIDE "Purchasing a New Property" you will find further information regarding the legal aspects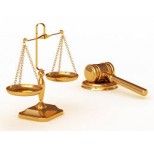 NOTA:
FUTURAMA Marbella & Costa del Sol considers the above information to be current and accurate at the time of writing, but it is nevertheless by its very nature abbreviated and intended to serve only as a guide and subject to errors or omissions. The information given in this guide is for information purposes only and not be taken as legal advice which must be sought.