MARBELLA
MARBELLA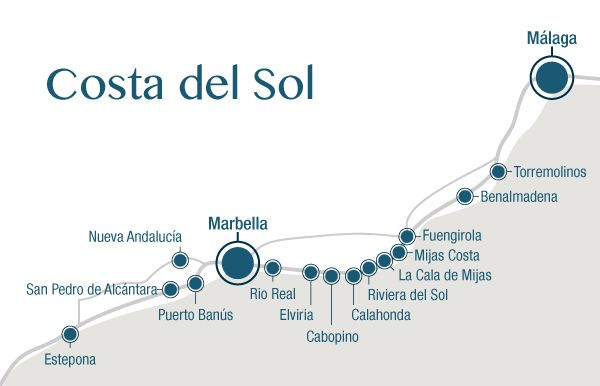 Marbella is not just a place, it is a way of life combined with the unique and very Spanish, relaxed lifestyle of outdoor living in a wonderful climate.
Marbella has grown from a small town to a small busy cosmopolitan city. Famous over the years, for being the playground of the rich and famous, today Marbella is a residential town as well as a holiday town.
When looking for a town that has everything, Marbella would appear at the top of many people's lists. As well as the sparkling Mediterranean Sea with views across to Africa, it benefits from a modern infrastructure, with top class medical facilities and highly regarded international schools, designer shopping, theatres, museums, cultural clubs, a lively social scene and world-class cuisine, all within easy reach - wherever you live in this town or nearby.
With today's technology in communications, many people are moving to Marbella to live permanently and continue their business via the internet. Others, move to Marbella and set up a business or start a new job.
Today, living on the Costa del Sol, means a unique quality of living.
Perhaps Marbella's biggest asset is its 27 kilometres of sandy beaches.
Golfers are well catered for, with Marbella the site of some of the best courses in Europe, many featuring luxury frontline golf villas and apartments overlooking their lush fairways.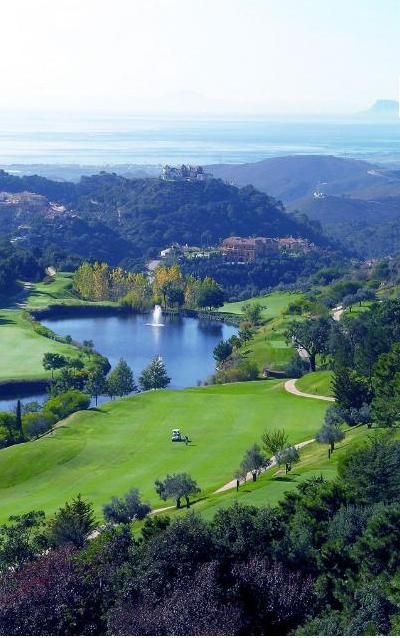 With its superb microclimate, Marbella is protected by the Atlantic winds by the bay of Gibraltar, and protected from the northerly winds by the Sierra Blanca Mountains. This makes Marbella warmer than other parts of Spain in the winter, and cooler than other parts of Spain in the summer – it is possible to lead an outdoor lifestyle all year round.
To add to its attraction the town is easy to get to. A modern road network connects it to Málaga-Costa del Sol airport, with its direct routes to most European capitals and ongoing flights to the rest of the world. Marbella is only a 2 ½ hours flight from most European cities. There are a great variety of airlines flying from main cities, as well as many regional airports. Nowadays, one can find return tickets to Málaga for €100. This allows people to travel for weekends, and therefore to obtain more use from their property. A modern and fast motorway will take you from the airport to your property in a short time.
Seen from the air Marbella looks a little like Miami, from the ground it is rather sprawling, at times, without any apparent urban planning. Stretching 27 kilometers in length, it spills down to the shore and up to the Sierra Blanca mountain range. Close to Malaga, Granada and Seville, near enough to see Africa and Gibraltar silhouetted on the horizon, within 40 minutes of Malaga international airport, the celebrity city offers all the amenities. The possibility of playing golf nonstop, tennis at dawn till dusk, paddle throughout the day and being able to swim in one's pool or the sea nearly all year round is a luxury that attracts more visitors each year, as do the 24 golden beaches that line Marbella's coastal region. Clean and hygienic, they have showers and washrooms, watch towers, first aid and trained lifeguards to ensure that windsurfers, swimmers, water and jet skiers are never in danger.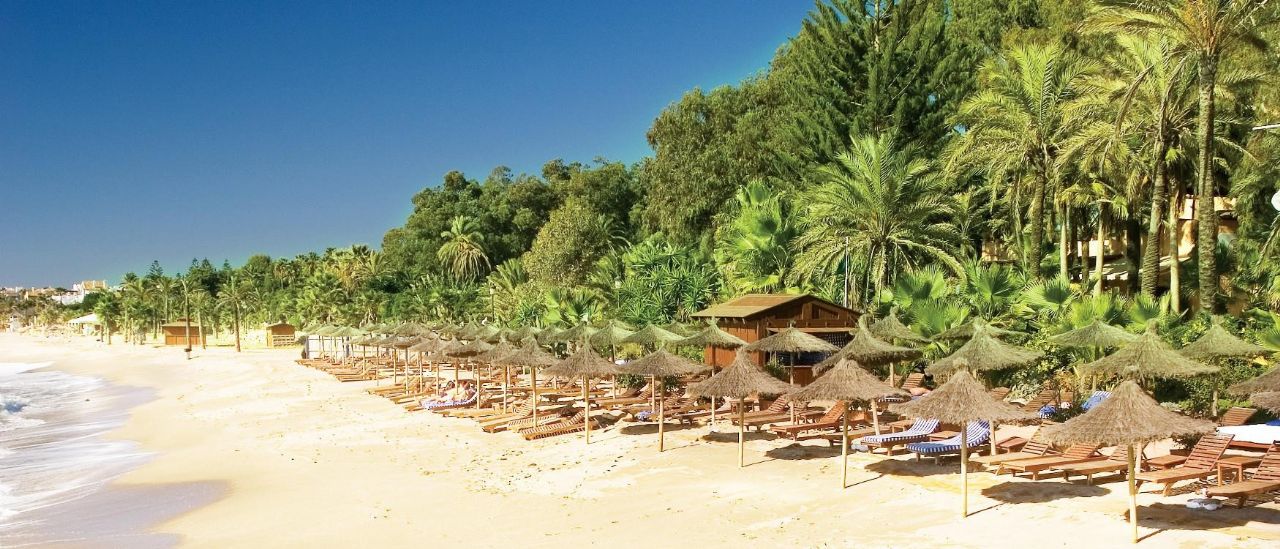 In Marbella, your standard of living and quality of life shall improve.
Apart from the climate we have one of the best and largest selections of golf courses in Europe. Yacht harbours, tennis-courts, gymnasiums, horse-riding centers, hunting, paddle-tennis, fishing, football, basketball, cycling, walking, mountain climbing, skiing, motorcycle and car racing are some of the many activities available on the Costa del Sol. Theme parks, safari parks, zoos, aquariums, bowling alleys, cinemas cater to the youngsters.
Marbella has 135,000 inhabitants and in high season (July-August) over 400.000).Marbella is by far the most famous city on the Costa del Sol. It lies at the foot of the mountain La Concha providing a spectacular backdrop to the city. The famous marina Puerto Banus is also found in Marbella. The city is famous for being the meeting place for the rich and famous. Marbella has over the years attracted famous people from around the world. World leaders, the latest Michelle Obama, artists, actors, politicians, etc. have been visible in Puerto Banus through the years. Marbella has 26 km of coastline from Cabopino in the East to San Pedro The municipality of Marbella includes San Pedro de Alcántara, Nueva Andalucia, Elviria, Las Chapas.
The nightlife in Marbella is famous for its glitzy image and its enchanting intensity. It is around the marina of Puerto Banus that party life is the best, but on the Golden Mile, you will find also good clubs and bars. The party continues until after the sun rise!!