LIVING IN SPAIN
HEALTHCARE
SCHOOLS
REGISTRATION AT YOUR TOWN HALL
GOLDEN VISA
HEALTHCARE - SOCIAL SECURITY IN SPAIN
The Spanish healthcare system is widely envied across Europe, and for good reason. Hospitals, clinics and surgeries throughout the country are uniformly excellent, delivering modern facilities, low waiting times and exceptional service, consultations, referrals and treatments.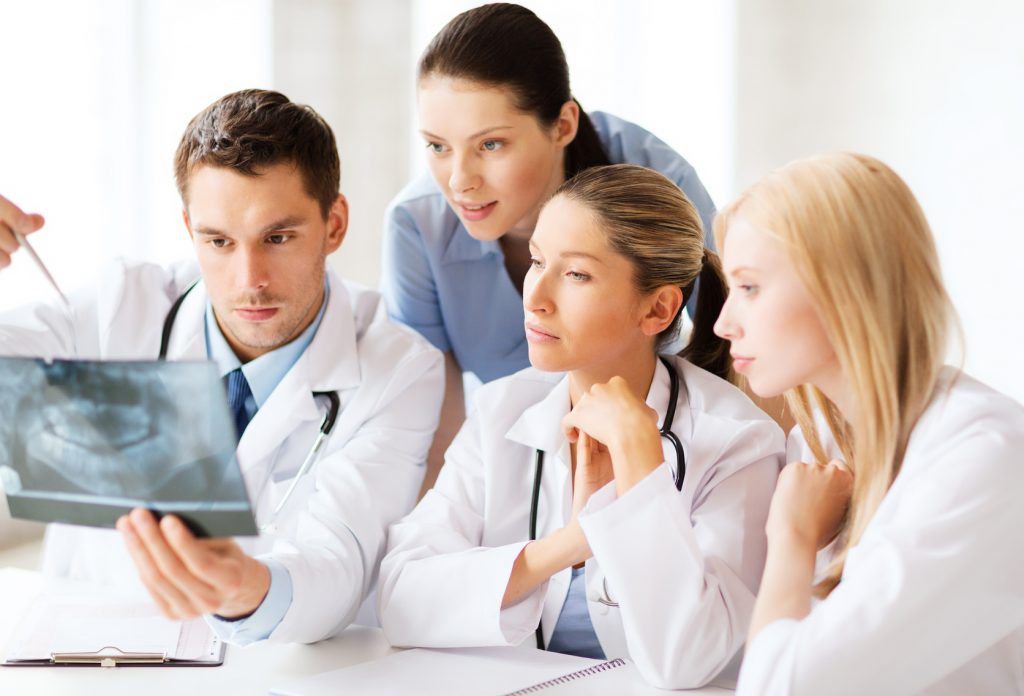 Contributions to Social Security are compulsory for all foreign workers in Spain, whether employed or self-employed.
The Social Security system in Spain is designed to provide the working population with a range of medical and financial coverage against a variety of accidents and contingencies. By contributing to this you will be entitled to the same level of protection as a Spanish National. It is mainly paid for by worker's contributions (currently around 6.4% of the monthly wage), but the state also contributes around 20%.
Cover under Spanish Social Security legislation generally means you are exempt from making contributions to your home country; however, agreements between Spain and other EU countries allow EU Nationals resident in Spain to remain a part of their home Social Security scheme for a limited period.
EU Nationals who are transferred to Spain by their employer can continue to make Social Security contributions in their home country for a period of one year on provision of Form E-101 and can extend this by a further year on provision of Form E-102 (available from a UK post office). After two years in Spain you must legally begin making Social Security contributions.
Usually, your employer in Spain will complete the necessary process to register you with Spanish Social Security. If not, you must do so yourself. Fortunately, the procedure is not as complex as some others you may have to go through! Go to your local Social Security office (see 'Seguridad Social' in the yellow classified section) and present the following, or call directory enquiries on 807 422 422: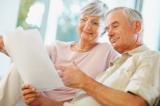 Proof that you are employed in Spain.
Passport, plus marriage certificate and the birth certificates of any dependents if relevant.
Proof of residence (title deeds to a property or a rental agreement).
You may also be required to provide copies of some or all of the above, or translations; check if this is so with the Social Security office in your area. After one or two months you will receive a registration card (cartilla de la seguridad social or tarjeta sanitaria) in the post. Note that one card will provide cover for both partners in a marriage if only one partner is working and for all dependents (children under 16 years) who are registered on the card.
If you are a pensioner, you will qualify for social security benefits if you receive a state pension from another EU country, or a country that has an agreement with Spain. You and your spouse will be entitled to benefits, but must prove your entitlement to a pension by obtaining form E-121 from your home country. If you retire to Spain before reaching Spanish retirement age, you must get private health insurance cover.
School information
When moving your family abroad, having an understanding of the local educational system is a great comfort. Rest assured that quality of education is available in Spain with a wide selection of both private and state schools.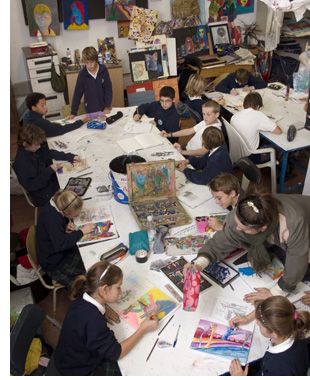 INTERNATIONAL& PRIVATE SCHOOLS
Privately run schools are tailored to suit the needs of foreign born students while simultaneously accommodating Spanish nationals interested in immersing their children in a multicultural environment.

Depending upon the curriculum and cultural orientation of the learning centre, classes are taught in a variety of languages: English, German, French, Swedish, etc. Many of the private schools are bilingual and offer a curriculum parallel to that offered in the UK.

The wide variety of options reflects the popularity of international and private schooling. GCSEs can be undertaken at most of the schools, while the Spanish LOGSE system (Ley de Ordenación General del Sistema Educativo/standardised education made law in 1990) is also an attractive alternative.

International and private schools allow children to be in the company of peers while exposing them to children of other cultures. These schools tend to have a higher teacher to student ratio and this allows for a more personalised experience.
STATE SCHOOLS
On the other hand, total immersion into the Spanish culture has its benefits. Children develop friendships with other children in their community and integrate into the Spanish culture quickly. More and more ex-pats are exploring the option of state schools and the quality education they provide.

The state run schools do not offer the bells and whistles of privately run schools, however they provide quality education. Where you live determines which state school(s) your children may attend.
The Spanish education system
Pre-school Education (0-6 years)
A good way to integrate your children (and yourself into the Spanish-speaking community). Pre-school education (Educación Infantil) is divided into two 3-year stages (0-3 years and 3-6 years). Pre-school education is not compulsory but is free during the second stage (3-6 years) in state-funded schools. There is also a range of nurseries, both state-funded and private, some run by expats.
Compulsory Education (6-16 years)
This consists of two stages:
· Primary education (Educación Primaria) from the age of 6 to 12
· Lower Secondary education (Educación Secundaria Obligatoria - ESO) from the age of 12 to 16. Unlike UK schools, if children fail their end of year exams in at either primary or secondary levels, they risk having to repeat the entire academic year - a definite motivator!
Non-Compulsory Education (16-18 years)
Students can down one of two routes (as long as they have their certificate to show they have completed their ESO):
· Upper level of secondary education (Bachillerato)
· Intermediate vocational training.
The upper level of secondary education prepares students for university. Alternatively, they can opt for vocational training which begins with general training for the workplace and the moves into specialist areas and work experience placements.
Higher Education
Applicants for Spanish universities are expected to complete the Selectividad entrance exam in their final year of secondary school. Once accepted at a university students study for three years and gain either a licencia (in academic subjects) or a diploma in vocational or technical subjects. University graduates can then go on to do further study for the equivalent of an MA or PhD.
Spanish university courses have been in a constant state of change over the last few years because the government has been working to bring them into line with EU regulations. In Spain it's usual for students to go to the nearest university and live at home. There are several good universities in the area, including in Málaga, Córdoba, Granada and Seville.
Useful contacts:
National Association of British Schools in Spain - www.nabss.org
INTERNATIONAL SCHOOLS - COSTA DEL SOL
There are around 20 private international schools on the Costa del Sol. While a large proportion (around two-thirds) are British, there are also Finnish, French, German, Norwegian and Swedish schools and many teach children throughout their schooling from 3-18 years.
Schools in and around Marbella
MARBELLA AREA
THE ENGLISH INTERNATIONAL COLLEGE
More than 80% of the students are British. Playing fields and two swimming pools. Catering.
Founded: 1982 ● Ages: 3-18 ● Pupils: 475
Address: Urbanizacion Ricmar ● CN 340, KM 189,5 ● 29600 Marbella
T: +34 952 831 058 ● F: +34 952 838 992 ● E: information@eic.edu ● W: www.eicmarbella.org
---
COLEGIO ALEMAN, GERMAN SCHOOL, DEUTSCHE SCHULE
Deutsche SchUle is popular with many nationalities, teaching children from three to 18. Founded in 1898 and recognised (and approved) by both the German and Spanish educational authorities, this is one of the most highly respected private international schools on the Costa del Sol.
Address: Urbanization Coto Los Dolores ● Elviria - La Mairena ● 29600 Marbella
T: +34 952 831 417 ● F: +34 952 838 575 ● E: sekretariat@dsmalaga.com
---
ALOHA COLLEGE
international Baccalaureate top qualification for university. Max. 20 students per class
Founded: 1982 ● Ages: 3-18 ● Pupils: 740
Address: Urbanization El Angel ● Nueva Andalucía ● Marbella
T: +34 952 814 133 ● F: +34-952 812 729 ● E: aloha@aloha-college.com ●W: www.aloha-college.com
---
SWANS INTERNATIONAL SCHOOL
English, French and Spanish, the Spanish Baccalaureate - Excellent extra curricular activities. Food service.
Ages: 3-18
Address: Marbella-centre (behind El Capricho, El Corte Ingles) ● 29600 Marbella
T: +34 952 773 248 ● E: info@swansschool.net ● W: www.swansschoolinternational.es
---
COLEGIO LAS CHAPAS
Girls school with excellent academic orientation. Leading access to Spanish universities.
Classes in German, French and English.
Ages: 5-18
Address: Las Chapas ● 29600 Marbella ● Tel. 0034-952831616
E: secretaria.ecos@attendis.com ● W: www.laschapas.attendis.es
---
COLEGIO SAN JOSE NEW SCHOOL - MARBELLA
Spanish and English
Ages: 2-11
Address: Urbanización Guadalmina Baja ● 29670 San Pedro de Alcántara
T: +34 952 883 858 ● F: +34 952 882 637 ● E: info@colegiosanjose.net ● W:www.colegiosanjose.net
---
COLEGIO ALBORAN
Academic program in Spanish, the Spanish Baccalaureate. Excellent extra curricula activities, horse stables, tennis courts etc.
Ages: 3-18
T: +34 952 839 645 ● F: +34 952 839 646 ● E: info@colegioalboran.org ● W:www.colegioalboran.es
---
SAINT GEORGE`S SCHOOL
Academic program in English and Spanish. Excellent primary college.
Ages: 2-8
Address: Urb. Cortijo Blanco ● 29670 San Pedro de Alcántara
T: +34 952 786 606
---
ECOS COLLEGE INTERNATIONAL SCHOOL
Boy's school with excellent academic orientation. Classes in Spanish, German and English.
Ages: 1-18
Address: Urbanización Elviria s/n ● Apartado de Correos 16 ● 29600 Marbella
T: +34 952 831 027 ● F: +34 952 834 678 ● E: Secretatria.ecos@attendis.com ● W:www.ecos.attendis.com
---
GRUPO MONSEÑOR RODRIGO BOCANEGRA
Spanish school. English and French as foreign languages. Excellent sports facilities.
Ages: 3-16 ● Pupils: 400
Address: C/ Trinidad 8 ● Marbella Downtown ● 29600 Marbella
T: +34 952 770 077 ● E: bocanegra@fdevictoria.es ● www.fdevictoria.es/bocanegra/
---
ESTEPONA / SOTOGRANDE AREA
SOTOGRANDE INTERNATIONAL SCHOOL
Excellent School with international Baccalaureate. Summer School, Expressive Arts, Adult Classes. Golf Academy, with annual invitational Golf Tournament at Valderama, Sotogrande and Almenara Golf.
Ages: 3-18 ● Founded: 1978 ● Pupils: 535
Address: Avda. La Reserva (CA533-Km3) SN ● 11310 Sotogrande, San Roque
T: +34 956 795 902 ● F: +34 956 794 816 ● E: info@sis.gl ● W: www.sis.ac
---
COLEGIO SAN JOSE ESTEPONA
Address: La Cala ● 29680 Estepona
T: +34 952 800 148 ● F: +34 952 801 810 ● E: info@colegiosanjose.net
---
BEDE'S GRAMMAR SCHOOL
Excellent school. Academic curriculum.
Ages: 2-18
Address: C/ Esparragal 69 ● Urbanization Bel Air ● Km 166 Exit Cancelada ● 29680 Estepona
T: +34 952 880 867 ● E: bedeskindergarten@yahoo.com ● W: www.bedes-spain.org
---
MIJAS AREA
SAN ANTHONY`S COLLEGE
International curriculum. English, Spanish, French as foreign language. Excellent sport facilities.
Ages: 3-18 ● Founded: 1968 ● Pupils: 350
Address: Camino de Coin, Km 52,5 ● Mijas Costa
T: +34 952 473 166 ● F: +34-952 462 021 ● E: info@stanthonyscollege.com ● W:www.stanthonyscollege.com
---
THE BENALMADENA INTERNATIONAL COLLEGE
International college
Ages: 3-18
Address: Calle Catamarán s/n ● Nueva Torrequebrada ● 29630 Benalmadena Costa
T: +34 952 561 666 ● Fax. 0034-952 561 666 ● E: info@bicbenal.com ● W: www.bic-benal.com
---
THE SWEDISH INTERNATIONAL SCHOOL
Swedish Excellent School
Ages: 4-19 ● Founded: 1969 ● Pupils: 210
Address: El Colegio Sueco ● Avda. Acapulco, 11 ● 29640 Fuengirola
T: +34 952 475 076 ● F: +34 953 584 587 ● E: information@svenskaskolancostadelsol.net ● W:www.svenskaskolancostadelsol.net
REGISTRATION AT YOUR TOWN HALL
The "Padrón" is the list of all the people who live in a certain town. "Empadronarse" is the act of registering yourself on this list at your local Town Hall.
Officially all residents in Spain are required by law to register on the padrón, yet many still have not done so. The "Padrón" is the way the Town Hall knows how many people live in their area without having to make any investigations as to a person's official residence status or financial affairs.
The information provided at registration is confidential and protected by data protection laws and will not be provided to any other official or private entity.
What are the benefits?
The Central Government allocates money to the different municipalities according to how many people are on the "Padrón". Therefore, if you are not registered, your Town Hall is losing money for the provision of health centres, doctors, police officers, firefighters and schools.
You must be on the "Padrón" for a certain period of time to take advantage of some income-related benefits and other aspects of social care available through social services at your Town Hall. Those on the "Padrón" can enjoy discounted courses, leisure and cultural activities run by the Town Hall.
In order to register for local or European elections, you must first be registered on the "Padrón", as this is where the Census Office in Malaga collects the data when preparing the electoral roll. When you register, you should also ask for the form to register for the vote in these elections.
Because this document is your official proof of address, you will need your "Padrón" certificate to carry out almost any administrative task such as registering for healthcare, registering your car with Spanish number plates or any procedure carried out at the Traffic Headquarters, enrolling your children in Spanish schools, etc.º
What Documents are necessary to register?
1. 1. Original passport and photocopy/NIE or Certificate of Registration with the National Police Foreign Office and photocopy
2. 2. Proof of ownership of property (either your title deeds or a rates receipt in your name and a photocopy).
3. 3. If you do not own a property and are renting, your rental contract in Spanish and photocopy will be necessary.
4. 4. If you do not own a property and you are not renting, you have to come with the owner of the dwelling in order for him to sign the registration form, authorising you to register at his property.
5. All family members over the age of 18 have to sign the registration form.
This certificate is valid for three months but can be issued again upon request.
The Town Hall will send you a notification at the address on the "Padrón" if and when renewal becomes necessary.

Golden Visa
The hotly-anticipated 2013 "Golden Visa" legislation granting non-EU nationals' automatic Spanish residency in exchange for property investments in Spain has undergone some key updates in 2015.

The Golden Visa scheme introduced by the Spanish government in 2013, was designed to attract foreign investment to the country and stimulate the property market post- crisis. The retroactive legislation offered a 12 months residency visa in Spain, followed by a renewable 2 years residency permit, in exchange for an investment of €500,000 (Under certain conditions) in Spanish property.
In July 2015, the Spanish parliament introduced a number of improvements to the regime, in order to streamline the bureaucratic process, as well as progress upon the initial regulations put in place. This allows a non-European to apply directly for residency without having to apply previously for a visa. The update includes the following key changes:
• Now, direct ascendants and descendants of the investor will be allowed to obtain a residency permit, regardless of their age, thus enabling the wider family including parents and adult children to benefit from the scheme. Previously, only the investor's spouse and children under 18 were eligible for approved residency.
• The Residency permit now also includes right to work in Spain.
• Married couples who wish to acquire a property together are no longer required to comply with the €500,000 minimum investment individually. Before the changes, the minimum investment requirement applied on an individual basis, creating a disadvantage for co-owning couples.
• Another addition to the scheme will ensure that unmarried, co-habitating couples will now also benefit from the Law when they register under the Spanish "domestic partnership" Civil Registry, a rule which also applies to same sex couples.
• Under the previous Law, property investments were legally required to be made on an individual basis. Investors will now be able to purchase their properties in Spain either directly or indirectly through a registered company, so long as they continue to hold the majority of shares and the company's address is not located in a tax haven.
• The visa process has been simplified significantly, with no legal requirement to visit Spain to renew the visa, which now also has a longer validity after its first renewal. The golden visa is granted for 2 years, and (providing the investment remains), can be renewed for a further 5 years etc. The initial residency permit can now also be requested directly from Spain, as opposed to first requiring an investor visa from the investor's home nation. A shorter 6 month visa can now also be obtained upon production of a deposit contract (arras) and proof of funds in Spanish a bank account, allowing for more flexible travel during the on-going purchase.
Here are the key facts on the Spanish Golden Visa: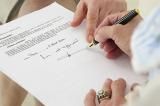 - €500.000 Investment in Real Estate
- Residency for the family
- No requirement to reside
- After 10 years you may apply for Spanish passport
- Travel throughout Europe (Schengen) without a visa
- Possibility to work in Spain
If you would like to contact a lawyer specialising in obtaining these visas or residence permits and if you would like to receive information on properties, send an e-mail to info@futuramarbella.com
Remember, the investment of €500.000 does not necessarily have to be in one property. This could be the sum of 2 or 3 properties.