FINANCING
It is important to note that should you consider applying for a mortgage in Spain; this will add approximately another 2% to 3% to the purchase costs.

After the financial crisis, Spanish banks are more conservative but have gradually started to lend money again to purchasers. However, their criteria are much more stringent than before. A qualified foreign applicant can reasonably expect a mortgage loan to be approved for between 50% and 70% of the official valuation price of the property. However, the purchaser must prove that between 30% and 35% of his net disposable income after taxes and after other mortgage commitments, is free to service the new loan.
Additionally, please note that valuations from so-called official valuers are coming in as low as 20% to 25% below real, proven market values. This is not always the case, but the banks are apparently encouraging low valuations. The easiest loan to obtain is that for 50% of the property's value. However, the banks are equally concerned about the ability of the applicant to service the mortgage loan, and still require a lot of documentation.
When you are looking at buying a property it is important to work out how much the monthly repayments will be, and how this fits in with your income.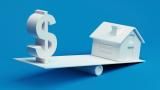 Spanish mortgages can only be taken out for 30 years or less and this term must usually end by retirement age. Shop around with different banks and mortgage lenders to find the best deal. Mortgage rates are typically 2.5-4.5 per cent for the first year, so make sure you check the conditions or perhaps opt for a flat-rated mortgage. On the other hand, mortgages with an initial exclusion period (usually 24 months) consist in initially paying only the interest, and then returning to capital and interest payments.
A foreign applicant should not be discouraged, however, and it is important to meticulously prepare the documentation needed by the bank. Current conditions dictate the need to have at least two or three banks to apply to. FUTURAMA Marbella & Costa del Sol and the lawyer can be very useful in this procedure, which can take anywhere from three weeks to almost two months from the time all the documentation is submitted.
A recommended route is to pre-qualify oneself with a bank before negotiating a purchase, which would be subject then only to the valuation which can normally be accomplished within 10 days. This allows a purchaser to negotiate for the property he chooses, without having to ask the seller for a purchase contract which would be conditional to the approval of the mortgage, as the basic loan would already almost have been approved. Sellers generally are reluctant to reserve a property under this type of condition.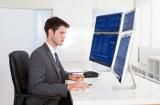 Once the mortgage is approved by the Spanish bank on your proof of income, the bank will issue a binding offer which can be compared with other bank's offers.
A sample documentation required by the Spanish banks does not vary substantially from that required by banks in other countries, and includes:
​Two years' tax returns.
If you are receiving a salary, the last 6 months payslips, as well as proof of any other regular income. If you are a company owner, the proof of your various means of income.
A list of your current monthly mortgage payments (if you have any).
A statement of one's total assets and liabilities, confirmed by a professional accountant.
Copies of one year's bank account statements.
Copies of your Passport
In all cases, there will be a mortgage application form to fill in, and sometimes additional documentation is required, depending on the case.
The above can be supplied in English, for most applications, but if these documents are in another language, they must be translated officially into Spanish.
Obtaining a mortgage for Eastern European country nationals can be more elaborate, since the banking system there is not as transparent as in Western Europe.