EXTRA LISTING SERVICES
In order to give an extra service when the owners want more than a standard listing of their property in Marbella or on the other areas of the Costa del Sol we can offer not only showing properties but marketing them.
This may be separated in two parts:
Basic Property Vendor's Pack
Nowadays buyers demand more information on properties. Some of the new legislation obliges owners to provide full details on town hall rates, community fees, tittle deeds, etc. Not only that but some buyers want proper measurements of properties.
As an owner you might be able to provide this, but if you do not have all these details, you might not know where to start.
Here is where we may be able to help you to: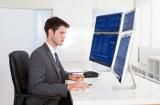 - Obtain your IBI receipt (town hall rates)
- Find out the urbanistic situation of your property, that is, urbanistic classification and possibilities of extension.
- Calculate your "Plusvalía Tax".
- Provide floor plans of property as is today.
- Report on damp areas or cracks.
Marbella Property Marketing Pack
Your property is not getting enough market exposure and might require more exposure and marketing material or you could consider making market-driven renovations in order to increase its appeal.
For this we may provide the following: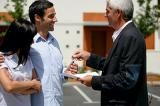 - Professional photography.
- Video with virtual tour of property
- Find out if there are any urbanistic charges on your property.
- Produce a brochure for your property.
- Specific advertising campaign.
We may also agree on an exclusive selling agreement for a period of time.If you are an absentee owner, or if you don't feel like playing a co-ordination role among various agents of varying ability, granting exclusivity to us can make your life a lot easier. This would allow us to arrange an open house of your villa or apartment and distribute it to our extensive network of agents in Marbella, surrounding area, on the other areas of the Costa del Sol and abroad.
If you are interested in this service click here
Contact Us
Email: info@futuramarbella.com
Phone: 34
Address:

If you are interested in receiving more information, please fill in the following form and we will contact you:
Name*

Phone*

Email*

Comments*