COSTA DEL SOL
Come to the Costa del Sol, to discover a surprising paradise, some of the best beaches in Spain and a cultural and leisure offer to suit all tastes.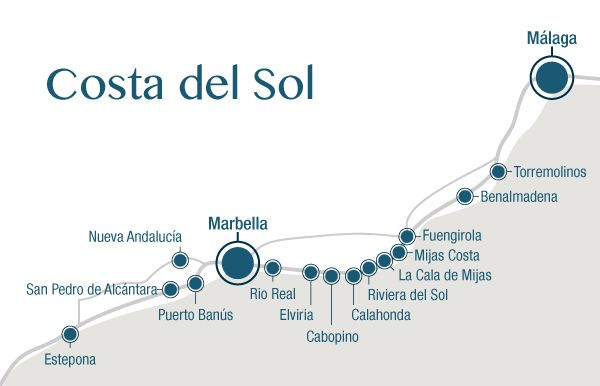 Visit its charming white towns and villages; discover its natural surroundings and gastronomy. Discover its history through its cultural heritage, and take part in its customs and traditions.
Located in the south of Spain and bathed by the waters of the Mediterranean Sea, the province of Malaga takes in a total of 103 municipalities, both inland and along the coast. With more than 320 days of sun and warm temperatures.
The variety of its beaches is one of the main attractions of the Costa del Sol: urban beaches, allowing you to combine activities and life in the city with relaxation, and beaches that are more remote, located in veritable natural beauty spots, ideal for those seeking tranquillity and
complete disconnection.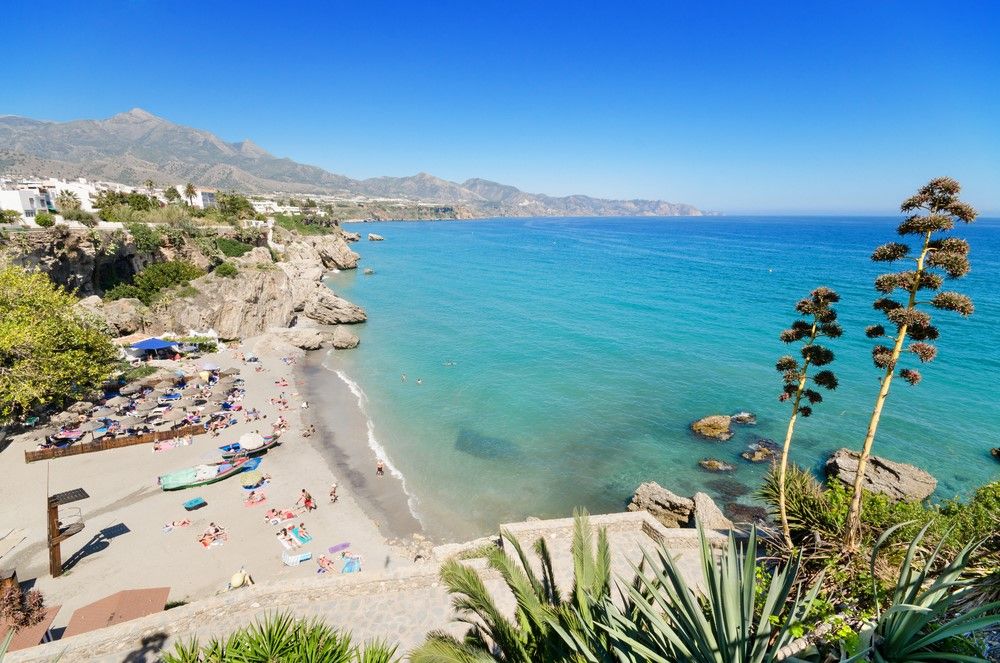 In addition to its coastal areas, inland, the province of Malaga boasts a range of spectacular landscapes. Nature lovers will be surprised to discover the variety of natural spaces.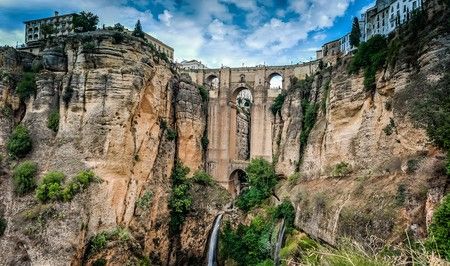 Spain's most famous coastline, with the best climate in Europe, conjures up images of sunshine and beaches, golf, relaxation and holidays. Except that now many foreign people have realized that there's no need to limit their enjoyment of the Costa del Sol to a fortnight a year and instead have made a permanent home or second residence there.
In 40 years, the former fishing village of Marbella, and its plush harbor Puerto Banús much loved by yacht-owning multimillionaires, is now a vibrant and cosmopolitan town. Yet Marbella retains its Andalusian charm and traditions in the backstreets of its old town.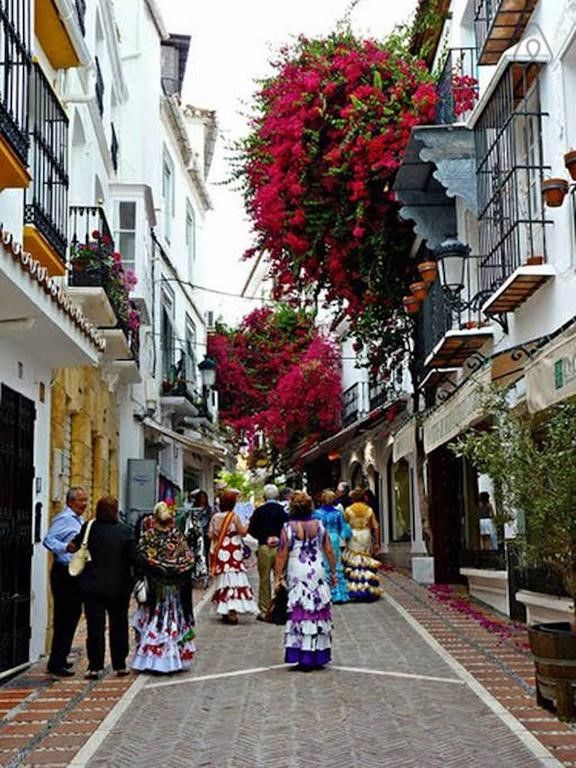 The coastline is still developing rapidly but while choosing to live further inland in a rural Andalucía might seem an idyll, you need to consider whether you could really survive without being near shops, cinemas, bars, restaurants and work opportunities. On the Costa del Sol you have the new international hospital 4 km from Marbella, and a wide choice of international schools whose educational standards are as high as schools in any major European city. There are endless sports facilities, including golf, tennis clubs, windsurfing schools, gyms and health spas. Within an easy drive, you can go trekking on horseback through the mountains or skiing in the Sierra Nevada, two hours form Marbella. The historic towns of Granada, Ronda, Seville and Cordoba are all within a couple of hours drive and North Africa lies just 18 km away across the Straits of Gibraltar.
The Costa del Sol is the perfect destination for golf lovers.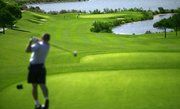 It has the highest concentration of golf courses in all Europe, earning it the nickname of the Costa del Golf.
Due to its exceptional location, beside the Mediterranean Sea, it has an average temperature of 20 degrees and more than 320 days of sun each year. This is why the Costa del Sol is a sure bet for both enthusiasts and professionals who want to play golf at any time of year. The Costa del Sol currently has more than 70 highly competitive golf courses.
Not only golf - Beyond the greens, the Costa del Sol has a wealth of cultural and leisure activities on offer. Golfers can make the most of their stay by visiting some of its 103 villages, discovering its museums, walking around the streets of some of its liveliest city centres, soaking up the culture and enjoying a unique atmosphere.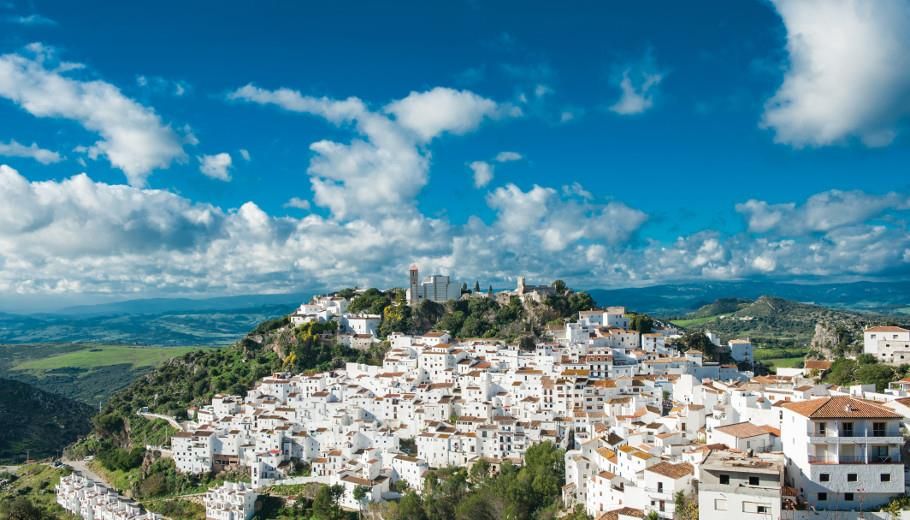 Another of the main attractions in Malaga province is the cuisine. There are a total of seven Michelin Star restaurants, tapas bars, establishments offering haute-cuisine, international and traditional menus, and wineries etc. Wherever you choose to visit you will enjoy a fantastic culinary experience.
Distances to local destinations from Malaga airport
Torremolinos (10 mins), Benalmadena (15 mins), Fuengirola (20 mins), La Cala de Mijas (25 mins), Elviria (30 mins), Marbella (35 mins), Puerto Banus (40 mins), San Pedro de Alcantara (45 mins), Estepona (60 mins) and Puerto de la Duquesa (90 mins).
If you are looking to buy a property for sale in Marbella or other areas of the Costa del Sol, FUTURAMA Marbella & Costa del Sol has quality properties, villas, penthouses, apartments and townhouses.
Also consider the value of your investment. Buying in a thriving area, like Marbella, is likely to give you good returns.