BENALMADENA
The municipality is situated approximately 20 km to the west of the city of Malaga, on the southern coast between Torremolinos and Fuengirola, in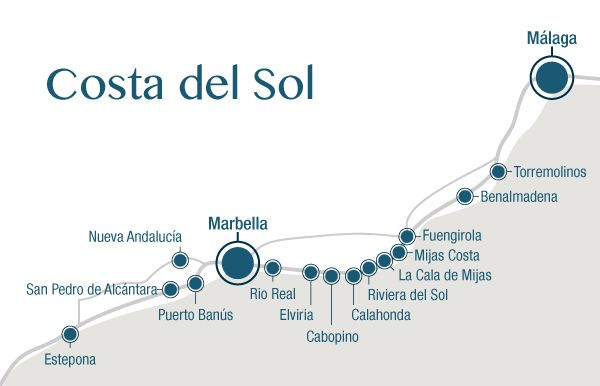 the heart of the Costa del Sol It has a population of approximately 53,000 residents and a surface area of 26, 6 Square kilometres. Benalmadena has both a traditional Spanish village and a modern, coastal, tourist area.
Head a couple of kilometres inland from the coast and you will reach Benalmádena Pueblo, which is the original epicentre for the resort and an authentic Spanish village, complete with quaint Andalusian townhouses, cobblestone streets and narrow alleys.
The original white village of Benalmadena Pueblo is very Spanish. In Benalmadena Pueblo there are two charming squares with plenty of restaurants and it's nice to sit here when the sun goes down on the hot summer nights. In Benalmadena Pueblo, you can buy an apartment if you want to stay in a traditional Spanish village, or in nearby recently-built property developments such as La Capellania, Rancho Domingo and Veracruz with residents of all over the world.
Both cosmopolitan and charming, Benalmádena delivers fun-filled holidays all year round, and is an affordable and accessible destination for both second-homes and year-round residents
Benalmadena Costa has a long beach promenade littered with cosy beach restaurants generally known as "chiringuitos". Freshly caught fish, grilled sardines and seafood can be enjoyed right here on the beach. The beach is very good. Benalmádena has a couple of Blue Flag beaches, while every single stretch of sand is spotlessly clean, with safe and gentle surf all along, making them ideal for families with young children. Water sports enthusiasts will be surprised by the choice of excellent activities on offer all along the beach.

Located close by is the famous Torrequebrada Golf Course. The properties available in Benalmadena Costa are mainly apartments, the villa areas are generally found slightly higher up, on the slopes overlooking the coast. Benalmadena Marina is another complex with modern apartments and plenty of bars and restaurants just by the yacht harbour. You can rent mooring space for your own leisure boat here. Plenty of late night entertainment possibilities for those who wish to have a fun time in the evenings.
Fun for the children in Benalmadena. In Benalmadena there is Selwo which is a dolphinarium and aquarium with funny shows. Down in Benalmadena Marina is also a nice aquarium.Tivoli amusement park in Benalmadena was built in collaboration with the Danes and is a park that has carousels, roller coasters and many musical stages just like the Tivoli Gardens in Copenhagen. From the Tivoli, you can take a cable car up to the top of the mountain at Benalmadena. From here you can see a clear day out to North Africa and there is a falcon show up there that shows how the Falcons hunt. If you want to walk in the mountains, it is possible from paths leading from the top station. For the kids, of course, the beach is a firm favourite.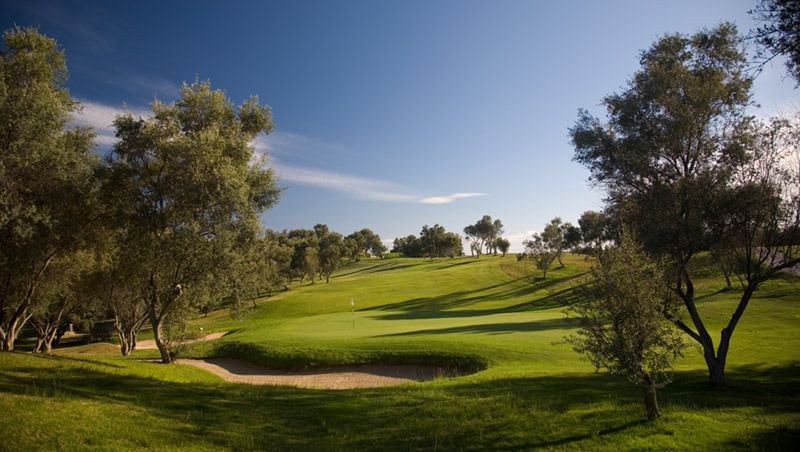 Head away from the shore and Benalmádena also boasts a couple of beautiful parks (complete with shaded walkways and fragrant pine trees), plenty of pretty squares, a maze of quaint and peaceful residential streets and some fine shopping. For expats, Benalmádena has pretty much everything a family or couple could ever need, including The British College of Benalmádena, Benalmádena International College, the Peter Pan Nursery, the commercial district of Arroyo de la Miel
Arroyo de la Miel is an area that is a small and popular suburb of Malaga to stay in for those who work in Malaga. Arroyo feels very well maintained and quiet. Arroyo de la Miel has a train to Malaga, Malaga Airport and Fuengirola and only 15 minutes by car to the airport. Arroyo is full of restaurants, shops and there is much to do. It is about 1-2 km to Benalmadena's fine sandy beaches. Arroyo is situated a bit up in the hills from the beach and has a lot of houses and apartments with great views.
Our Agency FUTURAMA Marbella & Costa del Sol has a lot for sale in Benalmadena. Our agents will gladly help you if you are looking to buy a villa, townhouse or an apartment in Arroyo del Miel, Benalmadena Pueblo or in Benalmadena Costa. Please Contact us