ABOUT US
FUTURAMA sells, rents and manages properties, both new and resale, in the Marbella area and other areas of the Costa del Sol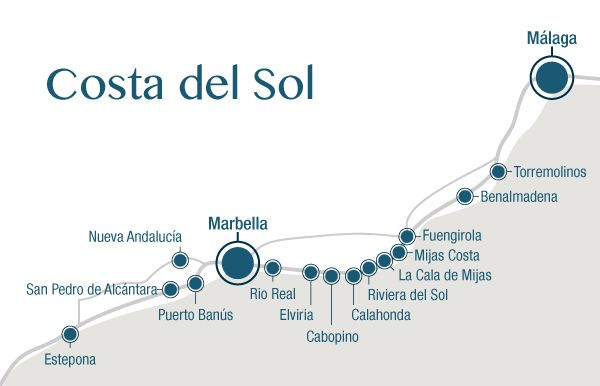 from Malaga right down to Estepona. We have a large property portfolio specialising in resales of villas, penthouses, apartments, semi-detached houses and we are also covering new development projects:
If you're considering buying a contemporary property on the Costa del Sol you're in good company. The demand for stylish contemporary properties with minimal modern lines – both villas and apartments - is at an all-time high, particularly in the Marbella area and in Estepona area, where demand virtually outstrips supply. There is a definite trend towards newly built contemporary architecture on the Costa del Sol, especially at the luxury end of the market such as beachfront villas or apartments, as these types of homes offer a combination of the latest smart home technology, state of the art conveniences and exceptional finishes, thereby creating the ultimate modern living space.
We offer a top selection of newly built villas and apartments in the best areas that feature the latest technologies and amenities along with contemporary and avant-garde architectural styling.
Our daily job is to find the home you've always been looking for.
Do you want to sell your house?, do not hesitate to contact us we, have an extensive portfolio of clients both domestic and international looking for homes and willing to buy. If you have purchased your home through Futurama and you want to rent it for long or holiday short term, do not hesitate to get in touch with us for its publication and also if you wish, consult our section PROPERTY MANAGEMENT SERVICE to take care of it during the rental or in your absence.
We also offer a range of additional services according to the individual needs of our clients.
We help you through the whole buying and selling process in a safe, confidential and professional manner. We always guarantee a personal and dedicated service to every client. You will receive authentic independent advice from us. We can also help our clients to obtain a mortgage.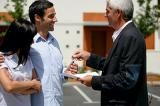 FUTURAMA's sales staff speak English, French, German and Spanish.
FUTURAMA, Marbella & Costa del Sol represent properties for sale from private vendors, developers, banks and agents to find the best property deals in the Costa del Sol, Marbella and nearby areas, and highlight these via our simple and easy to use website.
When you visit to view property, we will spend time showing you all suitable options that are available on our database system, saving you having to deal with multiple agents to find the right property in Spain.
Whether your dream property in Spain is a holiday apartment, town house, luxury villa or a plot of land, FUTURAMA offer the best value properties for sale in the Costa del Sol, Marbella and surroundings through our own listings and from our collaborating agents, covering many styles and property types throughout the coast and we are proud of the professional, English speaking lawyers and other services companies that assist us and our clients.
Why choose us?
1. FUTURAMA give you access to the largest selection and to the best property deals on the Costa del Sol.
2. FUTURAMA is open from Monday to Friday from 10 am to 8 pm and Saturdays from 10 am to 2 pm.
3. We speak English, French, German and Spanish.
4. FUTURAMA offers access to the best lawyers on the Costa del Sol that speak your language. We only choose lawyers with professional indemnity insurance that protects our clients.
5. Help with finance & loans.
6. Free airport pickups.
7. Unique end-to-end Concierge Services for their most exclusive clients.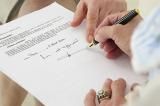 8. The highest level of confidentiality and professionalism
9. Access to bank repossessions
10. Help with rentals and after sales. See our Property Management
11. Advice and price estimation for sale
12.Creating high-quality reports, aerial photographs and videos for Internet
13. Affiliation with one of the coast´s most renowned real estate networks.
A PROFESSIONAL AND PERSONALIZED SERVICE
As independent agents, we are not linked to any developments, nor act as exclusive agents for any development, and therefore, we are not restricted to certain products. You will receive authentic independent advice from us.
SERVICE BEFORE AND AFTER YOUR PURCHASE

We shall not only show your properties, but we shall listen clearly to your requirements and through our extensive knowledge of the market, shall find the right property to match your needs.
During this period you shall have many questions about legal issues, urbanistic issues, taxes and finance and only experienced professionals like us shall be able to advise you on all these matters.
English speaking lawyers with professional indemnity insurance that protects our clients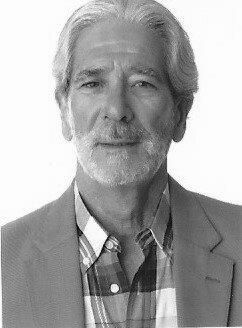 FUTURAMA Marbella & Costa del Sol, collaborates with highly qualified lawyers that can monitor the purity and legitimacy of any transaction, whether buying apartments, rental of retail space or sale of -cottages. No matter how complex and confusing the situation seems for the implementation or the acquisition of real estate, our realtors will be able to solve it in a positive way for the client, which is why so many people prefer to buy houses through our agency FUTURAMA Marbella & Costa del Sol.
Jacinto Garcia Director