DO YOU WANT TO SELL OR RENT?
To sell or rent your property in Marbella area and other areas of the Costa del Sol.
PERSONAL SERVICE
TO SELL YOUR PROPERTY
When it's time to sell your property in Marbella area and other areas of the Costa del Sol you must consider the best options available to you. If you decide to use a real estate agent you must feel comfortable that the company you choose to represent you will work in your interest to find a buyer efficiently and professionally and to achieve the best price acceptable to you.
At FUTURAMA Marbella & Costa del Sol we like to give a personal service to villas, townhouses and apartments that we list and can offer special marketing advice to sellers in order to increase their potential to sell.
In summary, selling a property can be as easy or as complicated as any task involving one's personal affairs. Competent, honest, professional help from agents, lawyers and tax advisors can go a long way to help you manage your sale objectively and easily.https://www.marbella-costadelsol-realestate.co.uk/pages/property-valuations/
The following is a short guide in the procedure to ensure everything goes as easy as possible when selling your property:
When a reservation has been signed the property cannot be sold to third party, and this means that if your property is placed with other agents it must be taken off market.
The following documents should be passed to the selling agent ASAP: (only copies)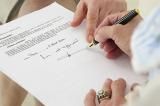 Purchase Title Deed
Last paid IBI (Town Hall tax)
Last paid Rubbish bill
Last paid Owners Community Fee
Last paid Electricity bill
Last paid Water bill (if it is charged separately)
An Energy Certificate (This is only needed once you have a buyer and is required to be produced at the completition of the sale)
Resident Card/NIE or Passports
If you have a floor plan of your property, please also provide it as this shall be helpful.
Private Purchase Contract is to be signed approx. 2 weeks after receiving the reservation deposit.This ties up both buyer and seller, therefore you can now start preparing your removal, and apply for the following certificates that you will need when signing the Title Deed:
If you are tax resident in Spain, you must apply for a certificate from the Tax Office (Hacienda de Malaga). If you are non-residents the buyer will be required to retain 3% of the purchase price and to lodge this with the tax office as a guarantee against your tax liability.
From the Town Hall you will need a certificate stating any outstanding payments specially related to the IBI and Basura (annual property tax and garbage).
Furthermore you will need a certificate from the Owners Community stating any outstanding payments.
On the day of signing the title deed at the Notary's Office you must be present in the Notary's office, bringing all your original documents (Title Deed, certificates, receipts of last invoices and payments of electricity and water supplies), and very important DO NOT FORGET YOUR PASSPORTS/NIE NUMBERS and RESIDENT CARDS and off course the KEYS for the property.
At the Notary's the Title Deed will be signed, and you will receive the remaining payment, and finally the keys will be handed over to the buyer. Then the sale has been completed.
Please see further information for sellers by clicking on PROPERTY VALUATIONS and SELLERS GUIDE
TO RENT YOUR PROPERTY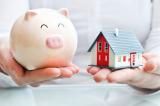 If you have purchased your home through FUTURAMA in Marbella, surrounding area or on the Costa del Sol area and you want to rent it for a long or holiday short term, do not hesitate to get in touch with us for its publication.
We know that our clients really need relating to the management, maintenance and rental of their property (please click Property Management ) . Our services are customized as we understand that everyone´s requirements are different. We believe that your property should be in peak condition for your own use or renta
This is the form you need to use to contact us about SELLING OR RENTING YOUR HOUSE.
Please don't hesitate to contact us if you have any questions. We thank you for taking the time to fill out this form, one of our representatives will contact you shortly.
Fields marked with * are required.
Alternatively please do not hesitate to telephone direct on (+34) 638 717 387 or (+34) 951 310 766